Performance Management
March 20, 2023
In recent years, many businesses have been moving away from the traditional yearly performance appraisal process and towards a more ongoing and agile approach to performance management.
Read the full story
Performance Management
March 6, 2023
Are you feeling a little lost in the wilderness of performance review season? Don't worry, we've got you covered!
Read Blog Post
Employee Engagement
March 2, 2023
As the world is grappling with the economic challenges of a global recession, it's become clear that employee engagement is not a nice-to-have. it's a critical component of organisational success.
Read Blog Post
Employee Engagement
February 10, 2023
Employee engagement is fundamental to a healthy and productive workplace environment. It has a direct impact on employee wellbeing and job satisfaction, as well as on overall business performance. Measuring employee engagement with regular employee pulse surveys allows you to calculate the Employee Engagement Index (EEI) in your organisation.
Read Blog Post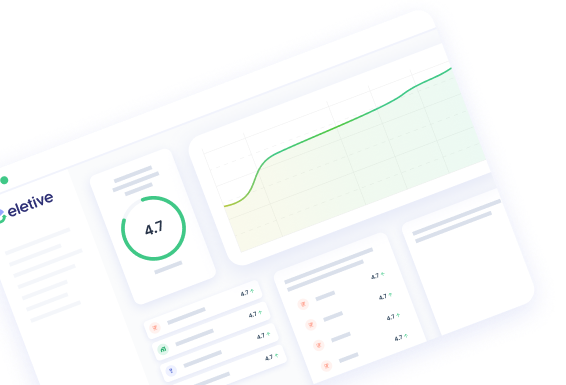 See Eletive in action
We'd love to show you what Eletive can do for your organisation. Get in touch to schedule a demo!
Talk to sales
Company Culture
February 9, 2023
Mental health in the workplace is an important topic, both from an individual and organisational perspective. So, how can organisations identify and address mental health issues at work?
Read Blog Post