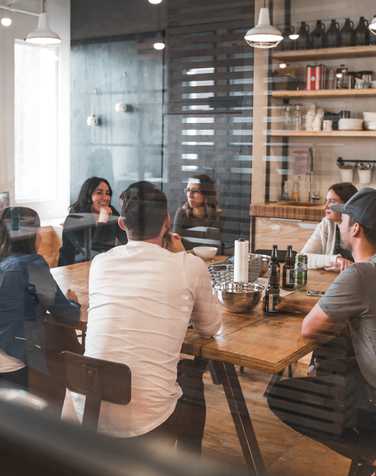 Diversity and inclusion
Benchmark: 3.8
I feel like I belong in my workplace
4.7
Increase diversity and inclusion
Get the tools you need to boost company culture, inspire self-leadership, and build a workplace where people thrive.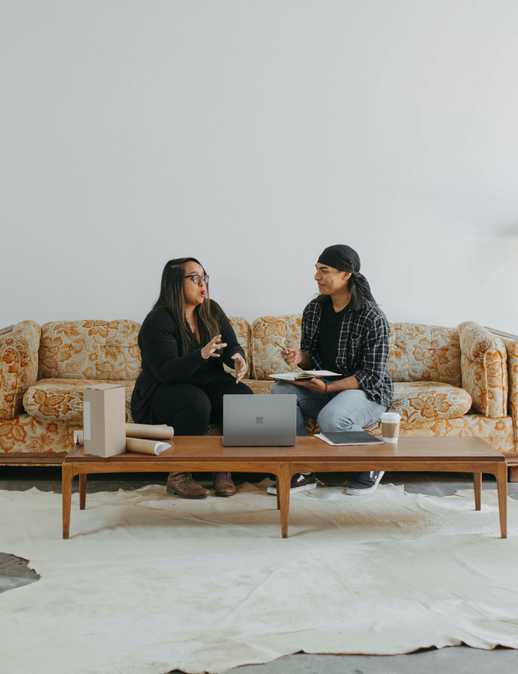 Create a workplace where everyone can thrive
Diverse teams and an inclusive culture are success factors that spur growth. Companies where all employees have equal access to opportunities also perform the best. And of course, there is a moral imperative to build workplaces where diversity is embraced and where everyone is included.
Diversity and inclusion involves many parameters, reflecting the whole spectrum of humanity. Ethnicity, gender, age, neurodiversity, functional diversity, religion, sexual orientation and gender identity are all factors included in the concept of diversity.
Definitions of diversity and inclusion
Diversity is about the unique characteristics, experiences, and perspectives that define us as individuals. In a workplace, diversity means the workforce consists of employees of different races, genders, backgrounds, skills, and so on. Diversity in the workplace is about who your employees are.
Inclusion is about fostering a work environment where each individual can contribute fully, feels valued, engaged, and supported in reaching their full potential. Inclusion means everyone has equal access to resources and opportunities. Inclusion is about how your employees feel.
How to promote diversity and inclusion in the workplace
Creating a diverse and inclusive workplace is essential to building a sustainable organisation where people thrive and perform at their best. A diverse workplace where all employees are seen, heard, valued, and included is a crucial component of employee engagement.
Diversity initiatives need to be ongoing, long-term projects, as change in this area is often gradual. It's crucial to build awareness around unconscious bias and work proactively to build a work environment where every employee feel that they belong.
Organisations with inclusive and diverse cultures are more likely to have happy and engaged employees, to retain their talent, and to be high-performing.
Best practices

5 steps to increasing diversity, equity & inclusion in the workplace

01

Ensure representation of diverse talents with a diverse set of skills

Address any unconscious bias in your hiring processes and educate your talent acquisition team on hiring for diversity and inclusion. It can often be helpful to bring an external expert to get an outside perspective on your practices and processes.

02

Strengthen leadership accountability and invest in capabilities for D&I

Inclusion and diversity need to be prioritised at all levels of your organisation. Invest in D&I initiatives and appoint roles dedicated drive your D&I journey forward. Include and educate all your employees on D&I regularly. Set clear targets and use a survey tool like Eletive to track your progress.
03

Enable equal access to opportunities through fair and transparent processes

Evaluate your internal processes to ensure equal opportunities for all your employees. Use employee surveys to gauge the employee experience, learn how it differs for different groups, and understand where there is room for improvement.

04

Promote an open climate and do not tolerate microaggressions

Maintain a zero-tolerance policy regarding all kinds of open or covert aggressions, microaggressions, and banter. Use employee surveys to understand how your employees are feeling and provide a whistleblowing channel where employees can report transgressions.

05

Foster belonging by allowing employees to bring their whole selves to work

Encourage everyone in your workforce to be their authentic selves, embrace differences, and welcome different perspectives. Protect vulnerable groups and individuals, and provide safe and anonymous channels for employee feedback.
How Eletive can help:
Measure diversity and inclusion with employee surveys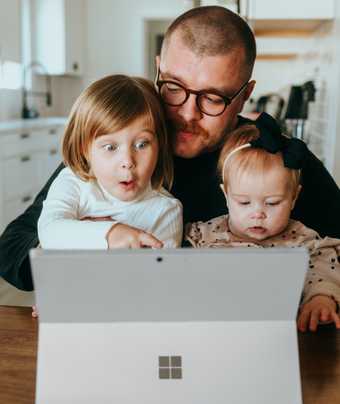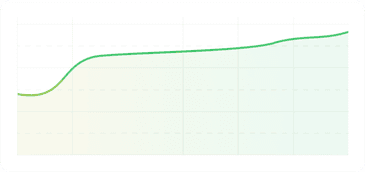 My workplace has a culture that appreciates differences
4.7
Monitor and increase diversity and inclusion through the whole employee lifecycle
When working to increase diversity and inclusion, it's crucial to start at the beginning. D&I needs to be an integral part of the recruitment and HR strategy.
Including diversity and inclusion training in each employee's onboarding provides a great start to every employee experience and clearly defines the values your company stands for. With Eletive, you can create custom surveys to see how new employees perceive your onboarding – and how they feel about their employee experience over time.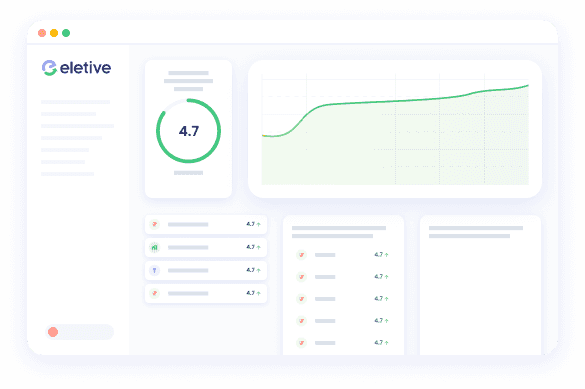 Diversity and inclusion
Benchmark: 3.8
Measure the impact of your DE&I initiatives
You know what they say: what gets measured gets managed. A diversity and inclusion strategy needs to include a reliable method for measuring the outcome.
Eletive offers a science-backed survey question battery developed specifically to measure diversity, inclusion, and belonging in your organisation. You can compare different segments in your organisation to analyse the employee experience and track the impact of your D&I initiatives.
"With Eletive, we get access to real-time data about the employee experience and level of engagement in our organisation. This allows us to work proactively with the results."
Malin Fagerlund
HR Manager, MECA/Mekonomen Sweden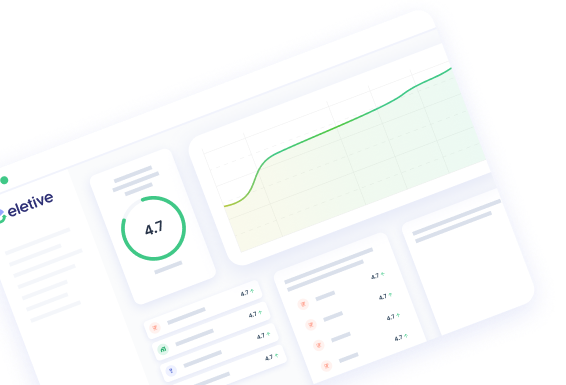 See Eletive in action
We'd love to show you what Eletive can do for your organisation. Get in touch to schedule a demo!
Talk to sales