Create action plans and track progress
Create objectives and action plans on organisational, segment, and individual levels

Set SMART goals and reach them
Align around goals and track progress. Use OKRs to visualize targets and break down silos.

Support leaders with tools and processes
Create organizational templates for 1:1s and collect all information in one place.
Set SMART goals and track your progress
Align your organisation around common goals and track goal fulfillment and progress. Use OKRs (Objectives & Key Results) to visualise targets, create transparency, and break down silos.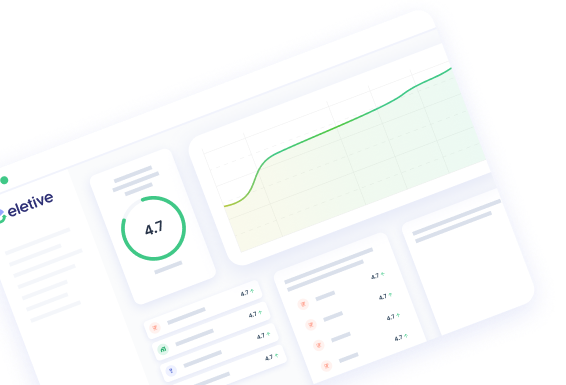 See Eletive in action
We'd love to show you what Eletive can do for your organization. Get in touch to schedule a demo!
Talk to sales