Objectives & Key Results (OKRs)
Making sure everyone is pulling in the same direction is challenging, but also crucial to success. OKRs (Objectives & Key Results) provide a framework for setting goals – and reaching them.
Aligning the organization around common goals
The OKR framework (Objective and Key Results) is an efficient tool for visualizing business objectives, breaking them down into key results, and aligning the whole organisation around them.
The Eletive platform supports the OKR methodology and makes creating, tracking, and reaching goals easy for everyone. 
It's easy to connect goals throughout the organisation and show how everyone contributes to the overall objectives. By gathering tools for goal-setting, goal tracking, 1-on-1s, and employee engagement in the same platform, Eletive enables seamless and efficient work processes.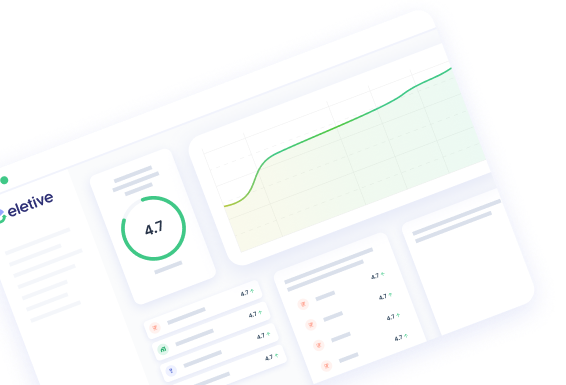 See Eletive in action
We'd love to show you what Eletive can do for your organisation. Get in touch to schedule a demo!
Talk to sales