Individual action plans
Give employees and managers the tools for creating individual action plans and tracking progress.
Create individual action plans
With Eletive action plans can be created for the whole organisation, for a selected segment, and on an individual level. 
Connect actions to survey results
If you want to create an action or list of actions based on the survey results, related to one of the engagement drivers in Eletive? Then you can connect your actions to that specific driver and follow progress the progress, to see if the actions lead to actual improvements.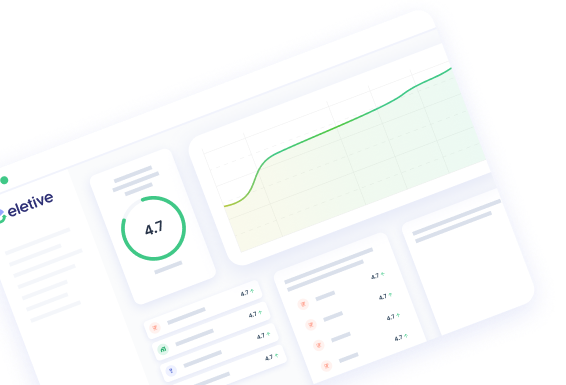 See Eletive in action
We'd love to show you what Eletive can do for your organisation. Get in touch to schedule a demo!
Talk to sales