Self-leadership: individual dashboards & guidance
Empower your people and build a culture of accountability, inclusion, and high performance.
Talk to sales

Invite employees to take ownership
Give employees access to individual dashboards to encourage active employeeship, accountability, and self-leadership.

Include and empower your employees
Give managers and employees the tools to create a great workplace together.

Inspire with guidance and advice
Support employees with advice based on OBM (Organisational Behaviour Management)
Give your people the tools to own and improve their employee experience
Give each employee access to their own individual dashboard, so they can track their survey results over time. This builds a sense of ownership and accountability, and a foundation for constructive dialogue.
Give employees access to their own engagement reports and allow everyone to track their engagement and progress.
Learn more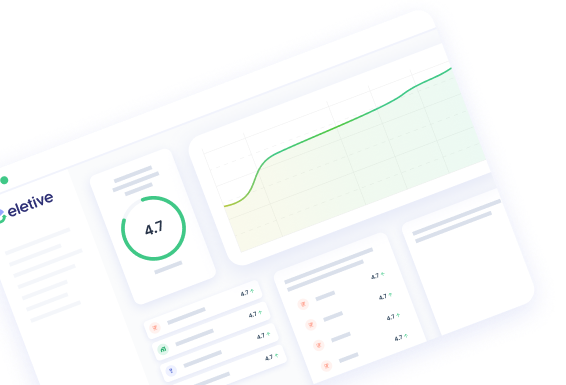 See Eletive in action
We'd love to show you what Eletive can do for your organisation. Get in touch to schedule a demo!
Talk to sales