Individual reports
Give employees access to their own engagement reports and allow everyone to track their engagement and progress.
Individual reports to increase self-leadership with individual dashboards
With Eletive, every employee has their own dashboard and performance management module. This means that every employee within your organisation gets access to the platform and can view and track their own engagement – and how it evolves. This empowers each individual to work on the changes they wish to see and track the impact of that work.
Full anonymity and GDPR compliance
Each individual owns their data and is entirely anonymous vis-a-vis their employer. All data is handled in accordance with GDPR.
In-app advice to guide and inspire
The Eletive platform provides every employee with actionable data, but also with recommended advice and suggested actions to increase their well-being and engagement. This approach helps encourage a proactive mindset, takes some of the pressure off managers and HR, and provides employees with the tools to continuously improve their experience and performance.  
Co-creating a great employee experience
Giving everyone the tools to give feedback and track their own engagement levels encourages self-leadership. It inspires each employee to take ownership of their experience and become co-creators of the work culture and employee experience.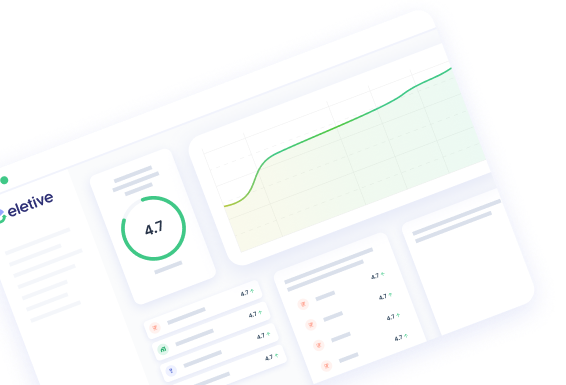 See Eletive in action
We'd love to show you what Eletive can do for your organisation. Get in touch to schedule a demo!
Talk to sales