Employee engagement survey platform
Use smart pulse surveys to get realtime insights about the level of engagement in your organisation.
Talk to sales

Understand your organisation and your employees
Use real-time pulse surveys to measure engagement levels and wellbeing.

Make better people decisions based on data
Leverage smart surveys and machine-learning to ask the right questions at the right time.

Spend less time reporting and more executing
Get instant access to results with intuitive dashboards, heatmaps, and reports.
Ready-to-use templates with science-backed questions and customizable surveys
Get up to speed immediately with scientifically developed survey templates and question batteries. Add customised surveys for specific needs.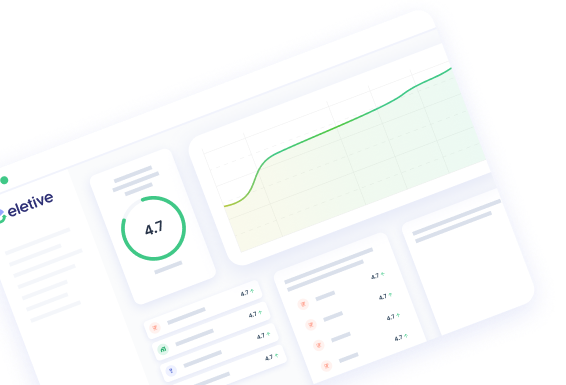 See Eletive in action
We'd love to show you what Eletive can do for your organisation. Get in touch to schedule a demo!
Talk to sales