Targeted survey questions
With targeted survey questions, it's possible to add extra questions to your employee surveys and choose who will receive them.
Targeted survey questions for specific segments
This feature allows you to add questions to your real-time pulse surveys and automatically target specific segments such as departments, countries, or new hires with those questions.
Employee surveys for onboarding and offboarding
A common use case for targeted surveys is for automatically sending onboarding and offboarding surveys to the relevant employees. This allows you to understand and improve the employee experience all through the employee journey.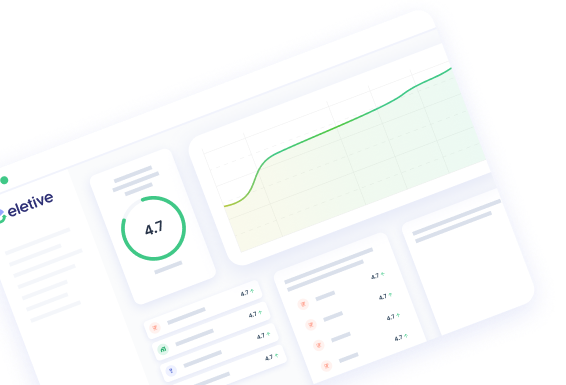 See Eletive in action
We'd love to show you what Eletive can do for your organisation. Get in touch to schedule a demo!
Talk to sales