Custom surveys
Eletive includes a standard battery of science-based questions, that can also be tailored to suit any specific needs of your organisation. But sometimes, there may be questions that you only want to send out once or a couple of times. Custom surveys allow you to send out surveys to ask questions completely separated from the running real-time pulse survey.
Choose between different types of questions
When you create customised employee surveys, you can choose between 4 different types of questions and create as many questions as you want. This feature is often used by managers who want to follow up on changes in the team or by HR to create mini-pulses with only a few questions. 
Send different employee surveys to different segments
With custom surveys, you have complete flexibility. You can add as many questions as you want, you can send them out as often as you need and you can send them to any group or segment in your organisation. The custom survey results are shown in a separate report.
When to use custom employee surveys
Custom surveys expand the possibilities to get feedback on specific things from your organisation. Sometimes you may only want to send out specific a question once, or over a limited period of time. Custom surveys allow you to do just that and can be used to get quick employee feedback on large and small things. Custom surveys can also be used by managers in their segments if activated.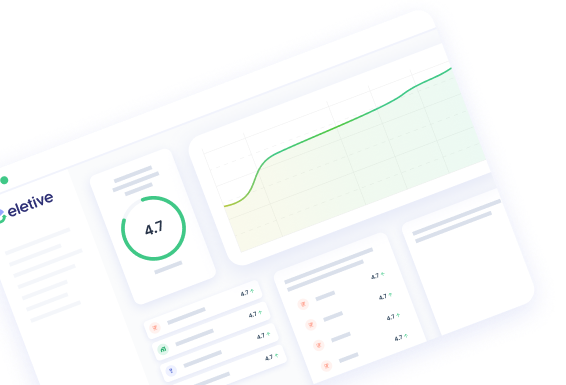 See Eletive in action
We'd love to show you what Eletive can do for your organisation. Get in touch to schedule a demo!
Talk to sales