How intelligent employee surveys improve your people decisions
Discover how intelligent employee surveys can improve your people decisions. Maximise your HR efforts with intelligent pulse surveys.
What you will take away

How adaptive algorithms, machine learning and AI change employee surveys

How agile and data-driven employee surveys are more relevant

How asking the right question at the right time delivers quality insights
Why are intelligent employee surveys the way forward?
Instead of sending out the same fixed question battery every time, Eletive uses adaptive algorithms and machine learning to create a more dynamic survey sequence. This means that your employees will not receive the same questions again and again. Instead, the questions they receive will depend on their answers in the last survey. This allows the system to spot negative trends and alert managers and HR quickly that there is an issue.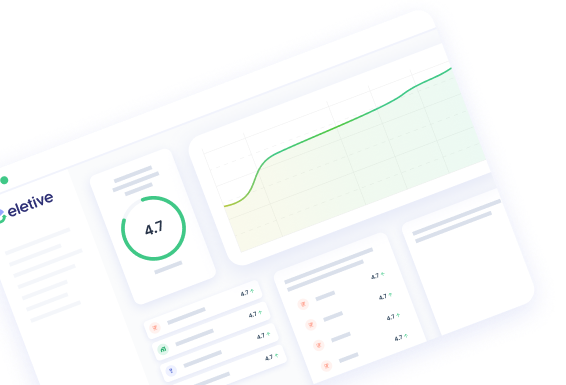 See Eletive in action
We'd love to show you what Eletive can do for your organisation. Get in touch to schedule a demo!
Talk to sales