Science-based question battery
The Eletive employee engagement survey questions are based on 11 different areas of employee engagement, that together form the basis for our Employee Engagement Index. These drivers are all closely related to organisational success and healthy company culture. Compiled, the questions in our standard question battery provide you with a deep understanding of your organisation and how your employees feel about their work.
Plug-and-play standard questionnaire
The drivers and questions are based on scientific research and cover the important parts of well-being and engagement. The platform contains a plug-and-play, ready-to-use question battery that enables benchmarking against our entire database of more than 3.000.000 survey results.
Premade addon question packages
In addition to the standard questionnaire, we have several premade questions packages created by organisational psychologists, which can be added to the running pulse survey battery or sent out using the Custom Surveys feature. For example, these packages cover specific themes like onboarding, offboarding, change management, and growth.
Add your own questions and surveys
Do you have specific projects or areas where you want to measure the employee experience and track progress? With Eletive, you can easily add your own questions or surveys to make sure you cover what's important. This is done with the feature called Custom surveys.
Get expert support from our Customer Success Team
Our Customer Success team can advise on what questions to use, when to use them, and how to plan your surveys. Our organisational psychologists can also support you in creating your own customised questionnaires, tailored to your organisation's specific needs and goals.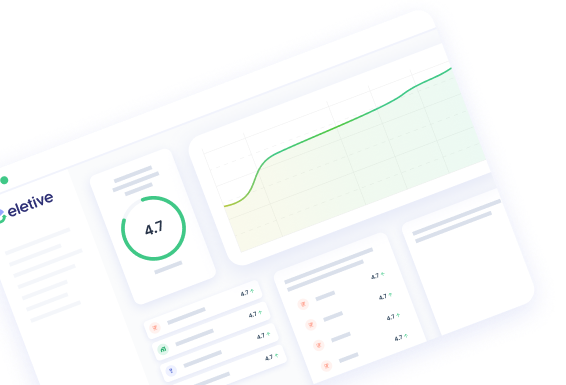 See Eletive in action
We'd love to show you what Eletive can do for your organisation. Get in touch to schedule a demo!
Talk to sales