Real-time pulse surveys
Your organisation is measuring KPIs for most of the important areas in real-time, such as finance, sales, and marketing - so why not use the same approach for your people?
Get access to real-time employee engagement data
Eletive is a People Success Platform that focuses on measuring and improving employee engagement and the employee experience in real-time. The real-time pulse surveys give an instant overview of how your organisation is feeling, and let you know what to focus on to become a truly great place to work. 
Choose the frequency that works for your organisation
Regular employee surveys allow you to track progress and trends over time. With Eletive, you have complete flexibility: you can choose to send out your surveys at any frequency you prefer. You can also send them out with different frequencies to different segments.
Save time with automated surveys and reports
With an automated system for collecting employee feedback, you'll have significantly less administration to worry about. All you need to do is log into your dashboard, to know exactly how your people are doing, and where your focus needs to be. Less time spent on administration – so you can focus on the work that matters.
Recommended reading: 5 benefits of employee pulse surveys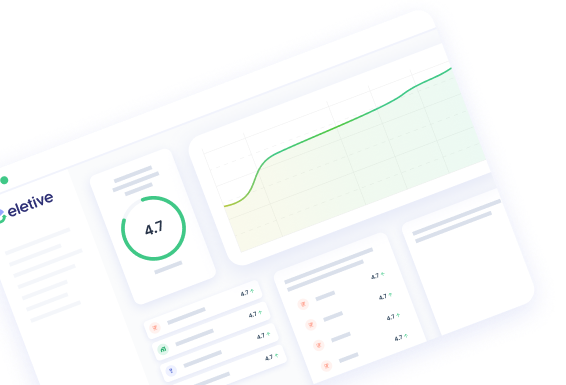 See Eletive in action
We'd love to show you what Eletive can do for your organisation. Get in touch to schedule a demo!
Talk to sales