Whistleblowing channel
Transparency and integrity are fundamental traits of successful organisations. Facilitating whistleblowing reduces risks and helps create a safe work environment.
Sort, filter, and label whistleblower comments
If you have been appointed as a whistleblower auditor, you are able to see and answer all whistleblower comments within the organisation. To find specific comments, make use of the sort and filter features to narrow down the list. You can also search for text in the comment. Use labels to be able to filter out comments that you want to continue working with at a later stage.
Chat with the whistleblower
You can open each comment in a separate chat to answer the comment. The user will see that it is you who wrote the answer but if the user replies, the user will be anonymous. This is a great way to break through barriers of communication and get a better understanding of what is happening. You are not anonymous in a chat if you answer a comment as a whistleblower auditor, but the employee who made the comment will always be.
Acknowledge the input
Sometimes there is time to read but not to respond to every comment immediately. However, it is important to acknowledge that the comment has been seen and read. This can be done by pressing the Acknowledge button, which will notify the whistleblower that their comment has been received.
Compliant with the EU Whistleblowing Directive
Whistleblower comments that are included in the Eletive platform are fully compliant with the EU Whistleblowing Directive.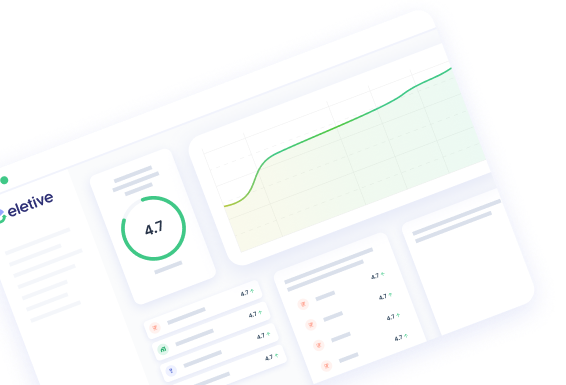 See Eletive in action
We'd love to show you what Eletive can do for your organisation. Get in touch to schedule a demo!
Talk to sales