KIOSK
KIOSK functionality enables employees who don't have a work email to easily participate in the employee engagement surveys by using a code.
Enable everyone in the organisation to participate
Eletive KIOSK is common for employees working in warehouses or production. When using KIOSK mode, no email is needed. You can generate unique codes for each employee, download the codes and distribute them to the employees in the way you prefer. To answer the survey, the employee then uses a "Kiosk", i.e. a device such as a communal tablet or computer, to enter their code and answer the survey.
Easy for HR or managers to generate KIOSK codes
If a code is lost, it's easy for HR or managers to regenerate codes – either for all users or for one specific user when needed.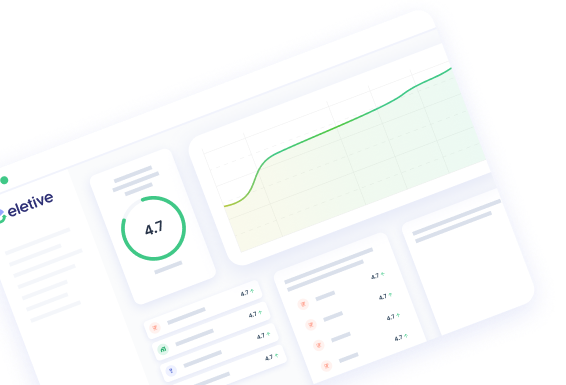 See Eletive in action
We'd love to show you what Eletive can do for your organisation. Get in touch to schedule a demo!
Talk to sales