Advice & suggested actions
Support your people with science-based in-app advice and suggested actions.
Help managers and employees take meaningful action
The questions in the Eletive surveys are organized around the 11 most important drivers behind employee engagement. Connected to each question is also custom advice and suggested actions, to help guide and support your employees in different situations. The advice is based on OBM (Organisational Behavior Management theory) and is created to encourage a self-reflective approach. Everyone can access the advice, that is designed to help employees increase their engagement score or maintain it if it's already high. 
Self-reflection is the foundation of self-leadership
There are no one-size-fits-all solutions, and every organisation is unique. The advice and recommendations are therefore designed to encourage a constructive and collaborative mindset, encourage self-reflection, and increase communication in the organisation. They guide both leaders and employees towards building a great workplace – together.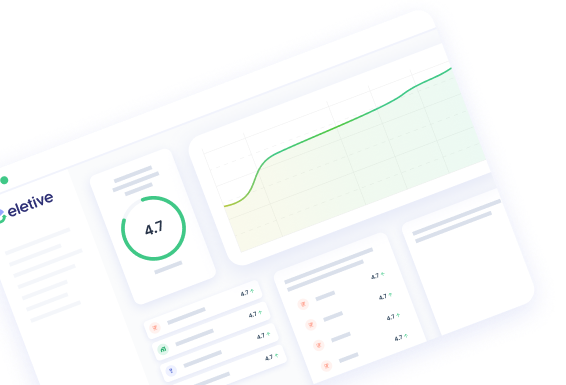 See Eletive in action
We'd love to show you what Eletive can do for your organisation. Get in touch to schedule a demo!
Talk to sales