Why should we boost self-leadership?
Before we can lead others, we must all lead ourselves. This goes for employees and managers alike. A high level of self-leadership in organisations is a fundamental success factor. Self-awareness, self-regulation, and self-learning are crucial in today's world of work and a key ingredient in the "secret sauce" of success. Self-leadership is a game-changer for organisations and key to the Future of Work.
What you will take away

The benefits of building a self-leadership culture.

The most common engagement challenges managers are facing.

How to turn theory into practice with the help of a modern People Success Platform.
A culture of self-leadership
The world of work is changing quickly. Organisations are growing, structures are evolving, and team members collaborate from all over the world. The demands on individual employees keep increasing, and call for new types of support and new frameworks. In this whitepaper we look closer at how a culture of self-leadership helps take pressure off managers and HR, while simultaneously increasing employee engagement and performance.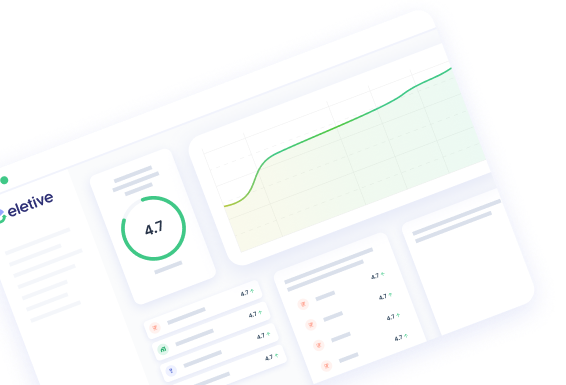 See Eletive in action
We'd love to show you what Eletive can do for your organisation. Get in touch to schedule a demo!
Talk to sales