Eletive Scientific Foundation
This report provides a broad overview of how work engagement is the key to unlocking and developing a high-performing workforce. Work engagement is linked to organisational competitive advantage, job performance, employee retention, and well-being.
What you will take away

The Validity and Reliability of the Eletive People Success Platform

An in-depth view of the scientific foundation that supports Eletive

The relationship between work engagement and return on assets, profitability, and shareholder value.
The research behind Eletive
There is a growing recognition that the financial health of organisations correlates with investments in employee well-being. Engaged employees are healthier, more resilient to stress, perform better, and stay longer with their employer. This report describes how organisations with engaged and committed employees outperform those with lower resilience and engagement.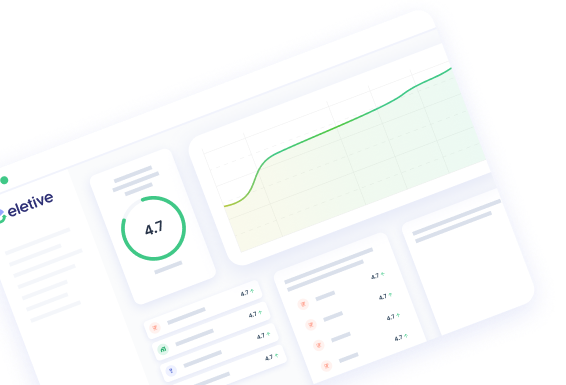 See Eletive in action
We'd love to show you what Eletive can do for your organisation. Get in touch to schedule a demo!
Talk to sales