Early warning system
With real-time alerts, managers and employees are immediately notified if survey results indicate that quick action is required.
Real-time alerts for managers and employees
Sometimes it's important to be proactive and take quick action to prevent issues from turning into more severe problems. Eletive gives you the ability to turn on real-time alerts for managers and employees, to notify them when the employee survey indicates something needs immediate attention. Examples of this can be cases of long-term unhealthy stress, bullying, and harassment.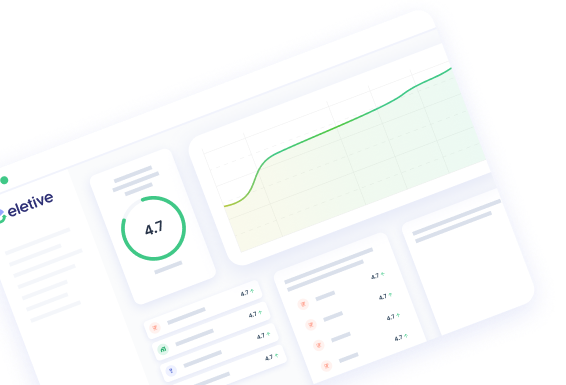 See Eletive in action
We'd love to show you what Eletive can do for your organisation. Get in touch to schedule a demo!
Talk to sales