Heat maps
Intuitive heatmaps, based on the employee survey results, help you understand and visualize the state of your organization.
Get a real-time overview
Heatmaps, where you can filter the data based on segments, gives you an real-time overview of your whole organization. The heatmap is a great tool for immediately spotting where the organization needs support and what it needs support with.
Use filters to understand and analyze your data
You can filter the data in your heat map based on segments such as team, department, country or based on segments such as age, gender, and arrival date. Filtering your employee engagement data gives a deeper understanding and clarifies both what works well and where there is potential for improvement.
Export your heatmaps and reports to CSV
The heatmaps are useful as a basis for planning your next actions, and you may want to discuss them with the relevant stakeholders. You can easily export your heatmaps into CSV and open them in Excel.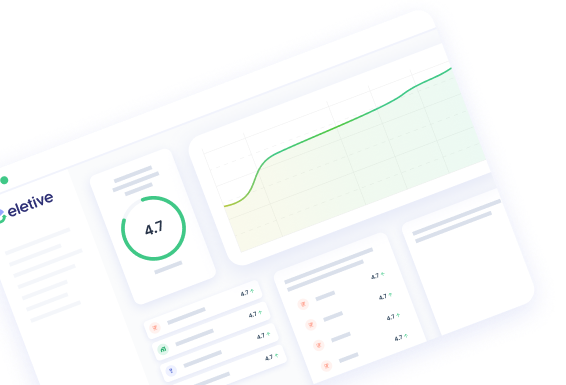 See Eletive in action
We'd love to show you what Eletive can do for your organization. Get in touch to schedule a demo!
Talk to sales