Benchmarking
To understand your survey results and to set goals, it can be helpful to benchmark against other organisations.
Benchmark your employee engagement levels
Once you start sending out pulse surveys, you may wonder how to understand the results you're getting, and what a good result is. With Eletive, you have the possibility to benchmark your employee survey results against millions of surveys in the Eletive database.
In the Eletive platform, you can choose to benchmark against: 
All Eletive users

A specific industry

A specific segment within the organisation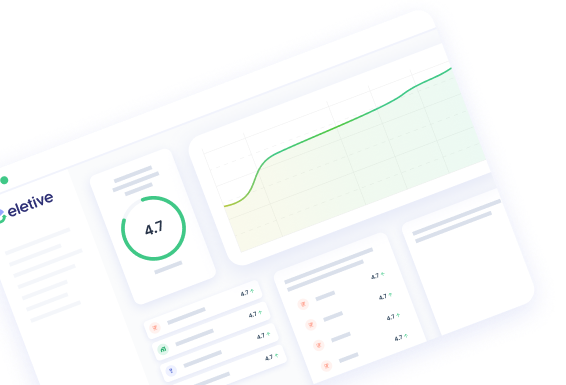 See Eletive in action
We'd love to show you what Eletive can do for your organisation. Get in touch to schedule a demo!
Talk to sales