Real-time reports
Access reports and results for how your organisation is doing in the same second an employee survey is answered.
Access results and reports immediately
The new and agile way of working with HR requires access to updated information and data. In Eletive, reports are automatically generated and available in the same second the survey has been answered (i.e. in real-time). The reports are shown on an organisational, segment (team), and individual level. On group level, Eletive recommends setting the minimum number of respondents to five (5) before allowing access to group reports, to ensure all respondents remain anonymous.
Export your engagement reports to PowerPoint
Once you have the results, you may want to talk about them with the relevant people. You can export your reports into beautiful PowerPoint presentations with just a click. The presentations are great for team meetings and management briefings and help you visualise your data in a beautiful way.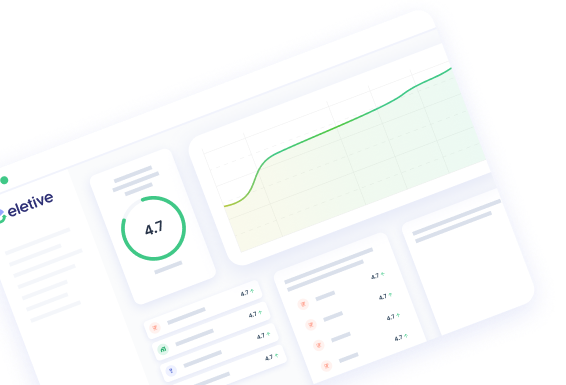 See Eletive in action
We'd love to show you what Eletive can do for your organisation. Get in touch to schedule a demo!
Talk to sales