Segmented reports
With segmented reports, you can slice and dice your employee engagement data based on factors like team, country, or gender.
Understand your data at a deeper level
Segmenting your data allows you to understand the dynamics of your organisation in depth. Now you can compare different teams, departments, and countries, as well as different demographics such as age or gender. This means you can quickly identify what areas are working well, and where extra attention might be needed.
Visualize the results in intuitive heat maps
Heatmaps, where you can filter the data based on segments, gives you an instant overview of your whole organisation. The heatmap is a great tool for immediately spotting where the organization needs support and what it needs support with. 
Examples of segments:
Country

Department

Team

Employment date

Gender

Age

Seniority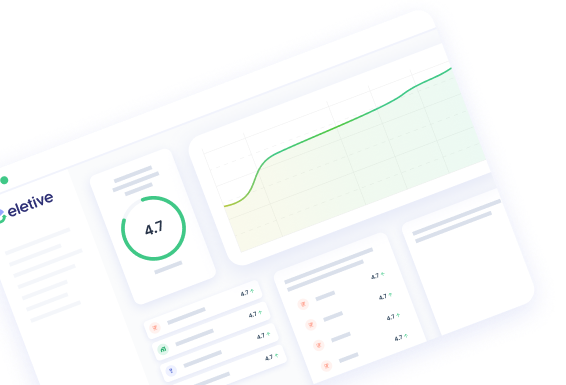 See Eletive in action
We'd love to show you what Eletive can do for your organisation. Get in touch to schedule a demo!
Talk to sales