Scheduling & notifications
When everyone's busy with the day-to-day work, 1:1s are sometimes forgotten or down-prioritised. Scheduling in advance and sending notifications help managers and employees remember and make time for these important meetings.
Notification center 
Employees, managers, and HR can get notifications and reminders for different things, including one-on-one meetings. 
Other examples of things that can trigger notifications include "Low participation rate in your team," "75% of the time has passed for your Objective", "Bullying and harassment in your group," and much more.  
Users can personalize notifications
The company notification profile sets the basis for selected notifications and channels (email, web app, app, etc.) for everyone in the organization. Each user can then personalise the notifications to best suit their needs.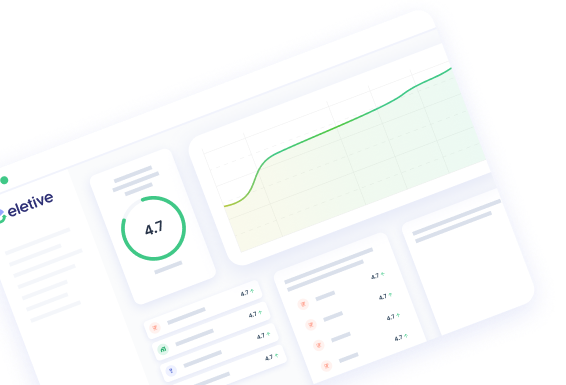 See Eletive in action
We'd love to show you what Eletive can do for your organisation. Get in touch to schedule a demo!
Talk to sales