1on1s – meeting templates
Supporting managers with one-on-one templates for staff meetings is a great way to ensure important discussion points are addressed by everyone.
Support your managers with ready-to-use templates
1-on-1 meetings are an important forum for communication and an important part of the employee experience. They're essential for the employees' development, well-being, commitment, and engagement.
To support your managers, and to ensure a common procedure in the whole organisation, it's a good idea to provide your leaders with a template for the 1:1s. In Eletive, you can provide different templates for different situations, such as weekly one-on-ones, onboarding meetings, and exit interviews.
Read more: Template for 1:1 staff meetings with example questions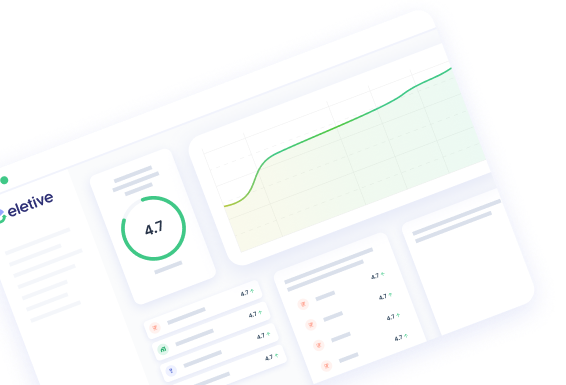 See Eletive in action
We'd love to show you what Eletive can do for your organisation. Get in touch to schedule a demo!
Talk to sales