Shared agenda & notes
Support your managers and teams with shared agendas, shared notes, and agenda templates.
Planning is the key to optimising staff meetings
In Eletive, managers and team members have access to a shared agenda, where they can both add items and make notes about past and coming one-on-ones. This empowers managers and team members to plan efficiently and make the most of these valuable meetings.
Improved structure and documentation
With a centralised place to store documentation from one-on-ones, no documentation is lost if, for example, a manager changes position or leaves. With Eletive, everything related to one-on-ones can be planned, documented, stored, and followed up within the same tool.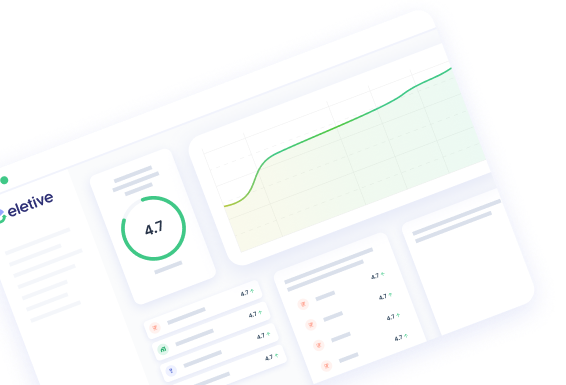 See Eletive in action
We'd love to show you what Eletive can do for your organisation. Get in touch to schedule a demo!
Talk to sales