Flexible access management
Eletive allows HR to share the responsibility for engagement with managers and employees.
Delegate with flexible access management
Hierarchies enable managers to access the dashboards and data concerning employees below them in the organisational hierarchy. Hierarchies can be uploaded manually via an excel import or set up via the user interface. Eletive can also automatically identify relationships within the employee data using advanced algorithms to set and maintain hierarchies.
Empower your managers with administration rights
To empower your people, and minimise the administration for HR, Eletive enables you to give managers admin rights to settings and employee data on the levels relevant to them. Managers can see who is in their segment and edit participation in case of vacation or sick leave. When relevant, managers can download KIOSK codes for employees in their segment.
Related features
Slice and dice your employee engagement data based on segments like team, country, or gender.
Learn more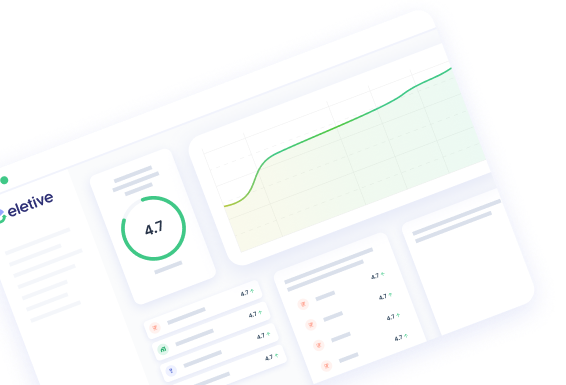 See Eletive in action
We'd love to show you what Eletive can do for your organisation. Get in touch to schedule a demo!
Talk to sales