The ultimate guide to Employee Net Promoter Score
In this guide, we explore the intricacies of eNPS scores, their significance in HR metrics and how they can provide invaluable insights into your company's overall health.
What you will take away

How to measure employee engagement and loyalty

Ways of identifying areas for improvement

How to use eNPS for employee engagement benchmarking
What is eNPS?
eNPS is short for Employee Net Promotor Score. It's a score used by companies to measure employee engagement and employee satisfaction. This way of measuring employee satisfaction is based on the same logic as the perhaps more commonly known metric Net Promoter Score (customer NPS), which companies use to calculate customer satisfaction and measure customer loyalty.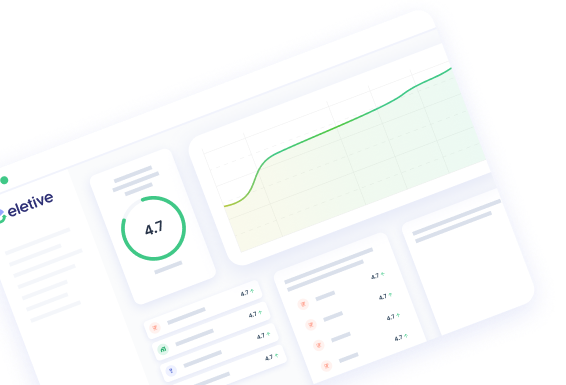 See Eletive in action
We'd love to show you what Eletive can do for your organisation. Get in touch to schedule a demo!
Talk to sales