Establishing a feedback-based culture
A company culture of active listening, where every employee has a voice, is essential for a successful organisation. Learn how a modern People Success Platform can help you build a feedback-based culture and create workplaces where people thrive.
What you will take away

How to build trust and successfully gather employee feedback

The effects of a feedback culture on employee engagement

The most common pitfalls for managers – and how to avoid them
A culture of active listening
As organisations and workplaces evolve, the need for an efficient feedback loop is becoming increasingly important. New findings show that only 42% of junior-level employees have the confidence to submit their feedback, and 68% states that their employer lacks a structured process for managing feedback and ideas. This whitepaper will guide you through creating a successful feedback culture step by step.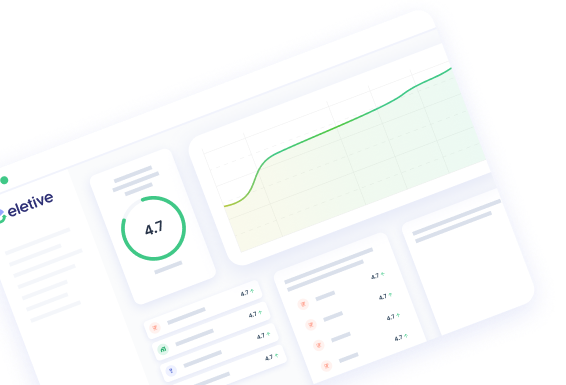 See Eletive in action
We'd love to show you what Eletive can do for your organisation. Get in touch to schedule a demo!
Talk to sales