360 feedback
360-degree reviews are a valuable tool in employee development, and 360 feedback processes are becoming increasingly popular.
Peer feedback and employee development
360-degree feedback, also known as multi-rater feedback, feedback is an "all angles" approach to feedback and performance appraisal.  It's a system in which anonymous feedback is gathered about a member of staff from various people they have working relationships with.
A 360 feedback system for peer review is a great way to facilitate and improve the appraisal process and people development. 360 feedback surveys help managers and employees develop their strengths and identify areas for improvement.
Read more: 360 feedback surveys and questions [with examples]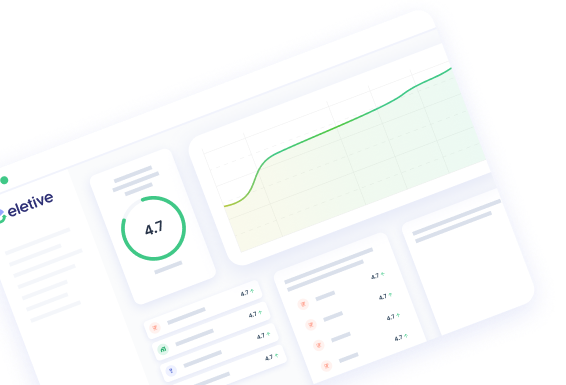 See Eletive in action
We'd love to show you what Eletive can do for your organisation. Get in touch to schedule a demo!
Talk to sales