Eletive is a People Success Platform
Measure and increase Employee Engagement & Performance
Get the tools you need to boost company culture, with real-time pulse surveys and performance management in one user-friendly and intuitive platform.
Trusted by many of the world's best places to work
See Eletive in action
Trusted by many of the world's best places to work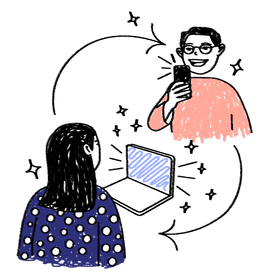 Empower your managers. Develop your people.
Ask the right questions at the right time. Take meaningful action on the answers.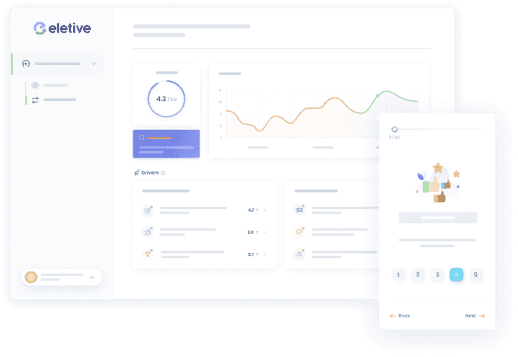 Get realtime insights with pulse surveys

Check the pulse of your organisation with quick, relevant surveys based on machine learning that provide leaders, managers and employees with results in real-time.

Provide advice to leaders and employees

Provide every employee with actionable data, advice, and recommended actions to increase engagement and help take the pressure off managers and HR.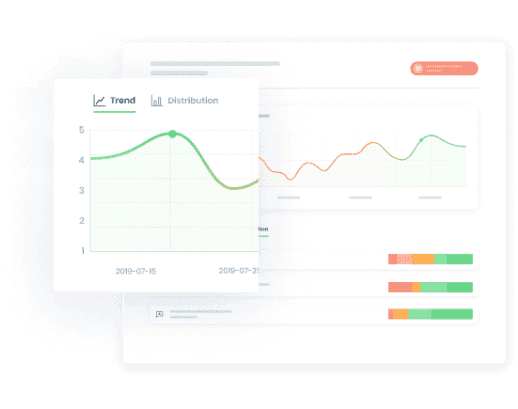 See the full picture with people analytics

Categorise and analyse your data according to your needs and get clear insights customised to your organisation, highlighting strengths and areas for improvement.

Align around goals and track progress

Set and track OKRs (Objectives and Key Results), align them with organisational objectives and evaluate what is working and what is not.
Ask the right questions

Drive engagement by asking your employees science-based questions, using machine learning to help generate actionable insights for everyone in your organisation.

Take action together

Empower managers and employees to collaborate on a shared agenda to discuss progress on goals, professional development and engaement.
Create a culture of self-leadership
Let your people be their best and drive success by involving everyone in creating a healthy and engaged company culture.

Invite employees to take ownership
Give employees access to their own dashboards and enable them to track their experience and progress.

Include employees in action plans
Give managers and employees tools to create a great company culture together.

Inspire with guidance and advice
Empower employees with advice based on OBM (Organisational Behavior Management) research.
What our clients say
See why top organisations all over the world trust Eletive to help drive success.
"The tool is built on a solid scientific foundation. We needed a platform for collecting, analyzing, and acting on employee feedback, and this is why we chose Eletive...We love the emphasis on self-leadership and active employeeship and the support that Eletive provides for our managers in their work."
Jimmy B
CEO
Information Technology and Services, 51-200 employees
"The best thing about Eletive is that it helps us as an organisation to measure the most important thing of all - employee engagement! The system is easy to implement, understand and use for administrators, employees and managers. The summary of the results is easy to understand, overview and analyse at all levels."
Karin A
HR-Manager
Commercial Real Estate, 51-200 employees