Listening AI
Leveraging AI and NLP to analyze the responses to open-ended questions saves time and provides an instant overview, even with large amounts of data.
AI automates the analysis of free-text responses
When using open-ended questions, reading all free-text answers manually can be time-consuming. The AI feature will help you make sense of your free-text answers in real-time by analysing sentences and identifying keywords.
The sentiment analysis gives an instant indication
Sentiment analysis is made to show if a statement is positive or negative towards the keyword. The findings are summarized in real-time and insights such as "75 people think ventilation is poor at the HQ office" can be gathered.
Recommended reading: Listening AI – employee listening at scale
Related features
With advanced survey intelligence, Eletive creates dynamic pulse surveys to make sure your employees always get the right questions at the right time.
Learn more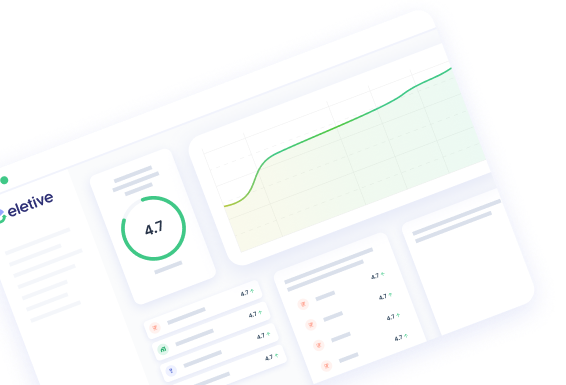 See Eletive in action
We'd love to show you what Eletive can do for your organisation. Get in touch to schedule a demo!
Talk to sales